Iron castings can refer to any number of ferrous alloys that are melted down and poured into a mold to create a part. The most common alloy is known as grey iron and is composed 1.7 to 4.5% carbon and 1 to 3% silicon. It is commonly used in engine blocks, cookware, decorative castings, and other applications that don't require a great deal of elongation.
Other alloys include white cast iron, malleable iron, ductile or nodular iron, and countless other derivations. Each alloy has its own unique mechanical characteristics that make it ideal for its respective use.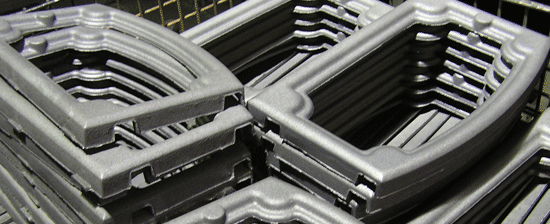 There is no doubt that iron castings play a vital role to our everyday life. Look around you and you will quickly realize you are surrounded by beautiful cast iron products. Form elegant bathtubs or wrought iron gates to cooking pans and fireplaces, iron is part of what makes any house a home. Iron as a material is so versatile it can offer a rustic look just as easuly as a sophisticated one.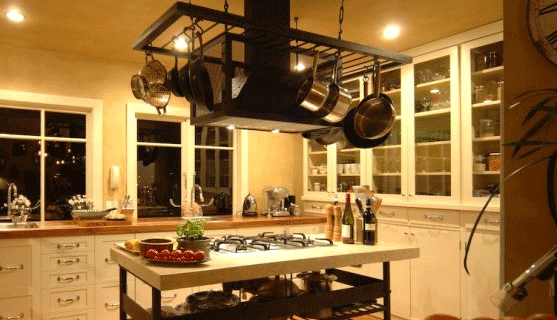 Cast Iron in the home can offer a lot of beauty and elegance. The use of iron in furniture such as coffee or dining tables is a common practice and makes a distinct statement. Although not common place cast iron bath tubs are a gorgeous addition to any bathroom. It sure beats the heck out of what you can buy at home depot.  
One might argue that wrought iron doesn't fall under the scope of iron castings, and they would be right, but it does fall under the banner of applications of iron around the home. Wrought iron gates, railings, beds, and decor can be found in and around homes all over the world.
Municipal castings exist as pieces that reflect the heritage and values of every town you visit. From manholes to drainage grates to lighting they are all around us standing the test of time. Often adorned with ornate features they can do more than simply serve as a slab of iron, they embody the essence of a time and place.